CAR SEAT ORGANIZER

THIS NEW CAR STYLING SEAT ORGANIZER SERVES AS A TABLET/PHONE HOLDER, MULTI-FUNCTIONAL STORAGE BAG, A CUP HOLDER, AND ALSO A TISSUE HOLDER. IT IS ELEGANT AND FITS STYLISHLY AT THE BACK OF YOUR CAR SEAT, GIVING YOU A CLEAN AND ORGANIZE INTERIOR CAR SPACE. IT IS EASY TO CLEAN AND INSTALL AND IT COMES IN PAIR.

NO NEED TO WORRY IT COMES IN PAIRS. THAT IS IT COMES IN TWO (2) PIECE IN A SET!!!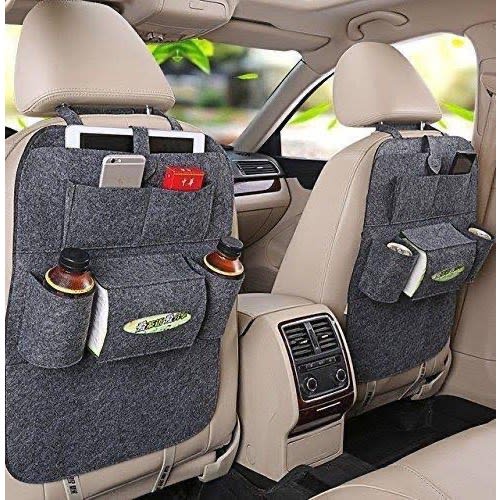 NO NEED TO WORRY ABOUT MESSY CAR INTERIOR, GET THE CAR SEAT ORGANIZER AND GET YOUR CAR ORGANIZED FOR LIFE.
FEATURES

ELEGANT DESIGN: THE CAR SEAT ORGANIZER IS DESIGN TO SERVE AS A MULTIPURPOSE STORAGE SYSTEM, TO STYLISHLY KEEP ALL ODF YOUR BELONGINGS ORGANIZER AND SAFE.




EASY TO INSTALL: INSTALLATION IS DONE BY HANGING THE TOP ATTACHED STRAP IN THE NECK OF THE CAR SEAT, AND ALSO THE TWO LOWER STRAP BENEATH THE CAR SEAT.

MADE FROM HIGH QUALITY FIBER, EASY TO WASH AND MAINTAIN.
DELIVERY POLICIES

ALL ORDERS ARE PAYMENT ON DELIVERY.
PLEASE ENSURE TO BE READY FOR PICKUP BEFORE SCHEDULING A DATE WITH THE DELIVERY AGENT.
DELIVERY IS FREE.
A PAYMENT INVOICE WILL BE SENT TO YOU AN HOUR AFTER MAKING YOUR PAYMENT VIA YOUR WHATSAPP OR MAIL.
PRICE: GET A SET(2) FOR GHC180

KINDLY FILL THE FORM BELOW TO PLACE YOUR ORDER